Step up with squads!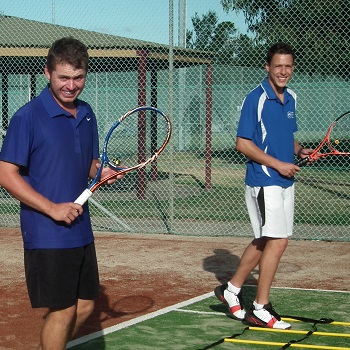 Squads are designed for juniors wanting to take the next step in tennis.
Individuals wanting to be involved in squads must speak to their current coach.
SUPER SQUAD
Focuses on individuals who are motivated to play competitive tennis. Focuses on the technical aspects of  stroke production, teaching placement and match strategies. Prepares students for High Performance Academy and tournaments
Age:                7 – 11  years
Length:          1.5  hour program
Lesson:          FRIDAY 4 – 5.30pm
High Performance Academy
For committed players who play tournament tennis. Develops strategy and game play, emphasises stroke analysis and develops construction of a point and the tactical elements of the game.
Age:                11 – 18years
Length:           1.5 hour program
Lesson:          Friday 4.30 – 6.00pm